Search
Property detail & price proposal
Reserve
Thank you
Ala Moana Hotelcondo 3313 Penthouse B 2bd/2bath-3Q
Penthouse B - 2br on 33 Floor, Spectacular Ocean Views! Book Now at Best Rate
2 Bedrooms for 6 guests (max. 6)
410 Atkinson Dr., Honolulu
Contact a rental agent
Call us
US 808.784.3410
Canada 808.784.3410
or use Contact Us form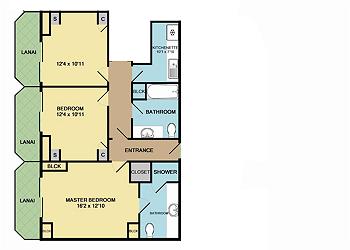 Description
This 33rd floor suite is a true one-of-a-kind luxury property within the Ala Moana Hotelcondo. Formerly owned by the developer of the building, our spacious 2 bedroom condo features kitchen, bathroom, and bedroom upgrades unlike any other in the building.

The two spacious bedrooms each have their own fully upgraded bathrooms and private ocean view balconies. The totally renovated kitchenette includes a mini-refrigerator, microwave, cooking utensils and dinnerware. Complimentary internet access, and incredible views throughout.

The Ala Moana Hotelcondo is nestled in the heart of the city and adjacent to the largest outdoor shopping mall in the world, which features over 290 exclusive stores and dinging options.

Ala Moana Beach, with over 1 mile of sandy beach is a quick stroll away. Here, you can spend the day surfing, snorkeling, or simply sunning on the sandy shore.

Or, if you are looking for more excitement, you can hop on one of the frequent trolleys into Waikiki, and enjoy the main "Strip" with shopping, restaurants, bars and clubs galore!

Whether you are here for business or for pleasure, you will find that the Ala Moana Hotelcondo and the surrounding area have more to offer than you can fit into one vacation!


****************What's Included?****************
-Hotel resort fee is included.
-We provide Welcome Kit (shampoo, conditioner, bar soap, paper goods: bathroom tissue, toilet paper and paper towel) for no refill or replacement during your stay.
-Free Wi-Fi

****************What's NOT included?****************
-We do NOT provide daily housekeeping services or towel/linen change. Coin operated washers and dryers are available on 6th and 13th floor.
-Parking is available in the building (based on availability) with an additional charge paid to the Hotel directly.


Hawaii State GET & TAT License #: 131-573-9648-01
Address

410 Atkinson Dr., Honolulu

Bathroom

2
Area

1148 ft2

Beds

3 Queen
Reviews for this property
Penthouse B Review

RON C., 23. February 2019

Stayed for 4 days in February, 2019

Great location. Walking distance to the mall, beach and restaurants. There's a Starbucks in the lobby. Traveler tips: Ice dispensers are located on the even numbered floors. They close the ramp to/from the mall at 10pm. after that you have to enter through the front lobby for security reasons.

Enjoyed staying the room

Asako M., 16. October 2018

Stayed for 4 days in October, 2018

Layout of the room was little weird, but enough for 3 person and the equipmentwas great except water pressure of showers.
Staff took countermeasure immediately when we had a trouble and it was very helpful that we could communicate in Japanese.

I hope to stay there again!

SUNG EUN J., 14. June 2018

Stayed for 4 days in June, 2018

I was with my family and we have a 16months old baby. Before getting to Alamoana, some negative reviews made me worry. But 33rd suite was really great! Not as the reviews, we couldn't hear any noise from other rooms and didn't see any roaches. Towels and tissues were really enough for 5 adults and 1baby. Especially the kichen was really helpful for the baby. As there was a movable induction, 2 microwaves, and 2 refreezer, I could cook for my baby. But don't expect too much. It's not enough to cook or for steak. Restrooms and amenities were great too. It was much better and neater than Hyatt Regency I stayed the last night.

Goot

MAKOTO K. from Japan, 29. July 2017

Stayed for 7 days in July, 2017

70%

July 4th Weekend 2017

Philip C. from Hunts Point US, 20. July 2017

Stayed for 4 days in June, 2017

Great location and views. Good space, but poorly maintained. Lights out, Broken fixtures. No corkscrew and below par on kitchenware. We rent properties so know the landscape. It promised much but under delivered and was expensive

Issues with Rental

La Jolla United States, 13. March 2017

Stayed for 3 days in March, 2017

The rental process was easy enough, although no instructions were sent to confirm the reservation. The space was smaller than expected and there were a few issues. When we were sitting in the living room space, a bracket broke that was holding up a glass shelf, causing the shelf to fall. Luckily it did not break, but it nearly hit one of the tenants. The drain plug in the guest bathroom was jammed in and had to be pried open with a knife. The cold water in the master bath didn't work. The wifi barely worked even after contacting the service provider to get connected. Also, there were little to no kitchen supplies or trash bags to actually allow someone to cook or eat off a plate.

We've stayed in other suites in the Ala Moana, and they were much better suited to handle our needs.

Ala Moana

BEAVERTON US, 10. February 2017

Stayed for 5 days in January, 2017

Great location. Beautiful view. Close to all amenties.

Poorly maintained

Torrance US, 15. June 2016

Stayed for 5 days in June, 2016

This unit is poorly maintained. The light in the shower did not work and the another light in the second bathroom did not work, The shower head fell off while taking a shower, and the bedding is poor quality, cheap thin blanket and a flat sheet. No duvet. The unit does not have a full size refregirator or stove. The unit also does not have an electric kettle to boil water for tea.

vacation

Rodney N. from Valrico United States, 10. March 2016

Stayed for 1 days in February, 2016

The view was great and the location very convenient. They should have complimentary coffee. The love seat is in horrible condition and need to be replaced. The towels are what you would find in lower cost motels.

Vacation at ala moana

Rodney N. from Valrico United States, 25. February 2016

Stayed for 3 days in February, 2016

Great views from the three lanais. The love seat in the living room needs to be replaced. The materiel is falling apart and flakes every time you sit. It would be nice if some complimentary coffee was in the room for at least the first day. The button for the shower/tub does not work so you can't take a bath.

Good location

Blaine United States, 03. January 2016

Stayed for 7 days in December, 2015

Relatively clean and comfortable bed but not the cleanest. The sofa bed in the third room was peeling and shedding that's covered by with a old grey blanket (that was suppose to be white). The kitchenette was reasonable. There is good space to sleep 4+ people and the bathrooms were relatively clean and good size.

Overstated misguided property

tokyo JP, 26. September 2015

Stayed for 3 days in September, 2015

Booking procedure has been effective. Communication was professionally handled. However, the property was disappointing, below expectation and problematic.

Firstly, the unit is really cozy. Living room, 2nd bed room and kichennette are actually too small to make anyone feel comfortable staying in it. Sleeps 6?? I do not feel this is a sellable proposition.

Secondly, the maintenance work has been undermined. The cleanliness and wellbeing is oversaw. Some pillows and bed sheets surfaced with dangling abrupt human hair. The next door unit separating door panel had significant opening at its bottom. The neighbor voices and noises were heard like we live together. And not one but six light bulbs were out of order.

Finally, the kitchennette provided no culinary set nor stove. Minimal living room space with folding pipe chairs/table made us feel its unpractical to have comfortable decent family meal.

To be fair, the property maintenance contractor appeared the next day after our claim and changed the light bulbs and provided toilet papers...
thank god....

I would choose not to come back ....



Nice hard finishes, good view, but no room to relax, cook, eat.

Danville United States, 07. July 2015

Stayed for 6 days in June, 2015

Family of 4 adults spent 6 nights over 4th of July in this convenient location. Layout of this 2nd half of the owner's condo has nice finishes and good views but was not comfortable, as there was no living/dining area. Small microwave provided but no stove/oven or dining area, so we ended up eating out all the time. The one container of liquid soap in a recycled pump bottle gave us a rash, so we bought our own soap. Also had to buy other basics like toilet paper. Linens old and stained and/or ripped, 2 towels/person for 6 nights not enough. Laundered ourselves at facility located 20 floors down. Emptied our own trash.

General position is good

Ping Z. from chaoyang dis China, 13. June 2015

Stayed for 4 days in June, 2015

No one cleaned the room after the phone left.



A bit disappointing

Lisa R. from Renton United States, 11. April 2015

Stayed for 6 days in April, 2015

When we arrived at the rental we noticed multiple gross stains on the carpet, a towel bar was falling out of the wall, the coffee pot was so grungy that it was unusable, extra pillows were thrown on the floor of the closet, a light fixture was was missing a chunk of its glass shade, and it did not have a functioning security lock on the main door. Management said they were not able to do anything because it was the weekend. Got a new coffee pot on the third day but nothing was done about the other issues. If this review site had a way to post photos, I would. It was not what we were expecting. Finally, the door that separates this unit from its connecting one is just a single door with a large (at least an inch) gap underneath it. We could hear everything the people were saying on that side (the night they were screaming at each other in profanity was quite disturbing) as well as smelled everything they ate. Stuffing a towel under that door was not very helpful. This rental is just connecting hotel rooms in an average hotel. Don't be misled by other older reviews. To the carpet stains, we were told simply that they cleaned the carpets regularly. I would suggest that perhaps they have them cleaned when needed as well. Overall, we wished we had stayed somewhere else.

OK

United States, 05. September 2014

Stayed for 7 days in August, 2014

It could have been better. Not much of a condo as far as the cooking area and size of the Frig. Two little Ice Trays don't get it. I could recommend this property but would tell about the down falls of the kitchen in unit 3319. Phone book was a few years old.

Unit 3313

James S. from United States, 09. July 2014

Stayed for 14 days in June, 2014

We generally stay in the Waikiki area on any trip to Oahu and prefer the Ala Moana Hotel because of its proximity to Ala Moana Center. We stayed in this small two bedroom unit for 14 days. Would not recommend it for 6 people. When
we requested fresh towels after 7 days, we were
advised they do not provide them and we should
launder them. Missing two T.V. remotes. Several
light fixtures were not working. Would not stay in this unit during any future visits.

Could be cleaner and more amenities

John L. from Manila Philippines, 24. April 2014

Stayed for 3 days in April, 2014

The unit was generally clean. When we entered the unit however, we found a couple of pieces of napkin on the floor. Maybe somebody wiped the floor and forgot to throw it away. There was some dust on some of the tables and shelves, especially in the kitchen. There were several light bulbs that were not working. The least they could do was do a better job of cleaning considering they are charging the people quite a bit. Maybe some daily cleaning services also. Also, they could also have provided some shampoo and soap? They are a hotel condominium anyway.

Awesome rental

LORI B. from United States, 13. March 2014

Stayed for 7 days in March, 2014

This is a great place very clean and wonderful,if we came back would rent it again no questions asked

Great view!

United States, 12. February 2014

Stayed for 5 days in February, 2014

The view from the 33rd floor is amazing. Good beds and furniture. We spent most of our time on the balcony. Seemed odd not to have an actual refrigerator with ice for the cost of the unit. Bath towels didn't seem washed very well and need bleached. Bedroom and bathroom fan didn't work, but with air conditioning it was okay. Great location to attend event at convention center. We would rent it again.

GREAT PLACE TO STAY IN HONOLULU!!

Burnaby United States, 11. February 2014

Stayed for 6 days in January, 2014

It was great place to stay while our family of 6 enjoyed in Honolulu. Close to Ala Moana Shopping Center(I liked there Food Court), 10minutes away from Wakiki Beach. Only downside of the property was low water pressure at shower and drain was not very impressive. Except those two matters, it was great.

Adequate, though not what expected!

Tim N. from Fresno United States, 29. November 2013

Stayed for 7 days in November, 2013

Kitchen an afterthought. Surprise, no stove! Made do with microwave, but not as expected. Proximity to convention center great in that was our reason for being in Honolulu. Hotel not thriving - though "adequate." Management not on site - condominium among hotel rooms! Still, responded timely - though did not bother to address lack of stove (had instructions for hot plate, though none on site) inoperable fans, etc.

Stay in Hawaii

sam s. from United States, 20. November 2013

Stayed for 7 days in November, 2013

it was fun

Great location, and lots of space

Camberwell Australia, 03. November 2013

Stayed for 3 days in October, 2013

Great spacious apartment in a wonderful location. Has the benefits of a hotel too. The furnishings were a little tired, but the bathrooms were superb, and kitchen had all we needed.

Fun in Hawaii

Norman K. from Auckland New Zealand, 30. September 2013

Stayed for 7 days in September, 2013

Great location, close to Ala Moana shopping centre and restaurants. Unit is great for a family with extra space. Nice views at night.

Great location for serious shoppers

Wanaka New Zealand, 01. September 2013

Stayed for 3 days in August, 2013

Roomy, clean and with great views!



Awesome Location with Great Marina Sea Views

Bellaire United States, 17. August 2013

Stayed for 3 days in August, 2013

Family spent three nights in this unit. Location is great with easy access to Ala Moana Beach Park and Ala Moana Mall. Views from balconies are very nice. Apartment itself contains two nice sized bedrooms and baths. Living room is on small size and lacks chair space if more than four people staying in apartment. Unit had one small refrigerator, one wine storage unit, two microwaves, and one dishwasher. There was a two burner electric cookplate, but it needs updating. Overall, unit is well suited for a family looking for a great place to stay in Wakiki.

Summer Vacation 2013

San Francisco United States, 23. July 2013

Stayed for 7 days in July, 2013

The unit had wonderful views from each room. I was expecting a living room but instead found a converted room/den as a gathering room which was rather small for five people.
The unit was clean, the garbage was picked up quickly and the hotel staff were courteous. We booked a trip to PCC through the hotel's concierge and had a great time.

Happy Honolulu vacationer!

Westminster United States, 10. July 2013

Stayed for 5 days in June, 2013

I was very happy with the accommodations. Right next to the Ala Moana mall. Away from the tourist Waikiki but easy access with the trolleys from the mall. I only gave 4 out of 5 stars because I was disappointed that there was no Wi-fi and 1 of the 2 hair dryers was not working. Other than that very happy.

great room

Honolulu United States, 30. May 2013

Stayed for 3 days in May, 2013

The room was perfect for my family of 6, enough space for everyone!

Great location, fantastic views!

Reyne G. from Greystanes Australia, 22. March 2013

Stayed for 7 days in March, 2013

The condominium unit was very comfortable for our family of 6. The location was very convenient for eating and shopping. The views were magnificent at any time of the day or night from all rooms. Although all 3 rooms had wired internet connection they were not useful because we had iPhones and iPads, which required WIFI.

Our Stay at Ala Moana Hotel 3313 - 18 - 25 February 2013

Michael B. from United States, 28. February 2013

Stayed for 7 days in February, 2013

Overall the property was well maintained and in a very good location and has easy access to Ala Moana Centre i.e. shops and restaurants and transport. Overall the rent was a bit high compared to similar holiday accommodation in Australia.

We loved the view from the Condo.

Thanks


Lovely Condo with perfect view of the Ocean and City at night.

Mun C. from Staten Island United States, 16. December 2012

Stayed for 7 days in December, 2012

Great stuff:
• Perfect location with awesome view of the ocean and city at night
• Beautiful unit that made us thought of investing in the property
• Excellent service. Thanks, Kristin
• Spacious restrooms with plenty of towels.
• Perfect condo for a family of 4 or 6
• Love the 3 balconies in each room provided ample privacy
• My very 1st Airbnb gig. love it and will definitely rebook again

Improvement to consider:
• Need a bit more lighting inside the condo. Interior is a bit dark at night.
• Bed Frame is too clunky and too large compare to bed in the large bedroom. We hit our shins many times
• Provide wireless access rather than just Ethernet. Pocket WiFi is cheap and installation FREE
• There is a lagged between what we requested to actually getting what we got. Can definitely improve efficiency a bit in this department. ( Is not major but can improvement upon)
• Provide extra power strips in each room will be nice.


Perfect for the family

Drummoyne Australia, 13. August 2012

Stayed for 9 days in August, 2012

Very convenient and modern

Ala Moana experience

Boulder United States, 03. August 2012

Stayed for 10 days in July, 2012

Best location for Ala Moana!

Hawaii Trip Jan 21-28 by The Kims

Tai Tam Hong Kong, 30. January 2012

Stayed for 7 days in January, 2012

Great place, nice location.

Here's a tip: Bring your own towels from the room to the pool. The hotel charges 20 bucks for towels.

From Cali to Hawaii

Chula Vista United States, 01. November 2011

Stayed for 8 days in October, 2011

Wonderful location....Beautiful views....Courteous staff.

Ala Moana

Tami S. from Stonewall United States, 17. October 2011

Stayed for 7 days in October, 2011

Ala Monana hotel was nice

Family Holiday

United States, 08. August 2011

Stayed for 9 days in July, 2011

very beautiful view and room

Shinagawa-ku Japan, 09. May 2011

Stayed for 7 days in April, 2011

This room is renovated. it's very clean and beautiful.
the view is beautiful. We needed more kitchen fixture. If you don't cook, this room is good.


Not just a hotel room..

Bernard I. from United States, 28. March 2011

Stayed for 7 days in March, 2011

This unit is completely different than any unit I've ever stayed at the Ala Moana Hotel. It was totally redone and beautiful. The unit was clean and had a lot of amenities on hand. Some of the most comfortable beds I've ever slept in. It made me feel like I was at "home" rather than a hotel. The check in/out process was totally simple, and I thoroughly enjoyed my stay. Kristin with the rental agency was really great - answered all my questions and provided some feedback on some minor maintenance issues I had.

Ala Moana Hotel 3313

United States, 04. January 2011

Stayed for 2 days in December, 2010

The suite itself was nice, but the hotel feels a bit dated and is a bit too far off the strip for me.

If your plans are to to go shopping while in Waikiki, this is the place to be, but the beach is quite far.

The kitchenette did not really live up to what we were expecting. There were no large dinner plates or bowls, just side plates, and a lack of pots and pans to cook with. The burner plate should be upgraded as it wasn't very powerful.



Beautiful hotel; great location!

Claudia L. from Plano United States, 28. December 2010

Stayed for 4 days in December, 2010

Luxuriously appointed accommodations in great location. Great value. Beautiful views, comfortable beds. The only downsides: no place to wash dishes, dishes stored in bathroom, no wifi connection.
Precise property address:
410 Atkinson Dr.
Honolulu
Check in / out
· Check-in after 4pm (16:00) · Check out is 12pm (12:00)
Amenities
Amenities
Amenities
List of amenities in this specific property
List of amenities in this specific property
Amenity

combination tub/shower, toilet

Attractions

arboretum, bay/sound, botanical garden, churches, cinemas, coin laundry, duty free shops, festivals

Business

Business Center, Nearby ATM, Nearby Bank, Nearby FedEx, Nearby Internet Cafe, Nearby Post Office

Convenience

Dry Sauna, Fitness Center, Laundry Facility on Property, Meeting/Conference Rooms, Movie Theatres, Nearby Grocery, Nearby Medical Services, Valet Parking Service

Culture

Diamond Head Crater Hike, Diving, Friday Night Beachfront Firework, Hawaiian Luau, Honolulu Academy of Arts, Honolulu Zoo, Surfing, Symphony Orchestra, Waikiki Aquarium, Water Sports & Rentals, Water Sports & Rentals

Entertainment

TV

General amenity

Internet, Iron & Board, Iron & Board, Linens Provided, Telephone, Towels Provided
Geographic

Close to Town, Near Beach, Near Hawaii Convention Ctr, Near Shopping, Near Waikiki Beach, Next to Ala Moana Shopping Ctr

Kitchen

Coffee Maker, Cookware, Dishes & Utensils, Dishes & Utensils, Dishwasher, Kitchenette, Microwave, Refrigerator, Toaster, Wine Cellar Storage (Sub-zero)

Leisure activities

luaus, outlet shopping, photography, scenic drives, sight seeing, walking, whale watching

Living

Air Conditioning, Complimentary Internet Access, Desk, Flat Screen TV, Full Tub and Shower, Hair Dryer, High Speed Internet, Ironing Board, Linens

Local services and businesses

ATM/bank, fitness center, groceries, hospital, massage therapist

Outdoor

Balcony, Beach, Deck, Ocean Views, Shared Pool, Sun Terrace

Pool spa

Communal Pool, Sauna
Similar properties:
Other properties you might be interested in.